Featuring three buildings, the Siouxland Heritage Museums is dedicated to enhancing the experience of learning for our community, its families and visitors through collection, preservation, and interpretation of history.
Make time for history at the Old Courthouse Museum! This beautifully restored 1800s quartzite building features three floors of regional history exhibits. The museum store includes unique and affordable Dakota-made gifts for the whole family. The Old Courthouse Museum offers dynamic history experiences through innovative and informative exhibits, historic walking tours of Sioux Falls, great live concerts, child and adult history programs, fun kids' activities, and more! The museum also provides educational materials and outreach programs for area teachers and welcomes group tours. Free admission. Free parking. Wheelchair accessible. Open daily. Please call (605) 367-4210 for more information about current and upcoming exhibits and events.
The Pettigrew Home & Museum welcomes you to the past! Tour the elegant 1889 Queen Anne style Victorian home of South Dakota's first Senator, R.F. Pettigrew. Take a guided tour of the historic home or browse the museum galleries and discover the Sioux Falls of the late 1800s through artifacts, photographs, and hands-on activities. The Pettigrew Home features detailed original woodwork, gorgeous silk damask wall coverings, and beautiful jeweled glass windows. The meticulous restoration of the home to its original Victorian elegance is part of the museum's ongoing mission to preserve our collective past for future generations. The home has been featured in national publications from the Smithsonian Institution, National Geographic, and others. Free admission. Free parking. Wheelchair accessible. Open daily. The Pettigrew Home & Museum also offers public programs and events, teacher resource packets, and group tours. Please call (605) 367-7097 for more information or to request a calendar of events.
The Irene Hall Museum Resource Center is the main repository for the Siouxland Heritage Museums. It houses all of the artifacts that are not on exhibit at the Old Courthouse Museum or the Pettigrew Home and Museum. Researchers, students, and members of the public who are interested in local and regional history are welcome to consult a range of materials, including three dimensional artifacts, photographs, newspapers, maps, books, manuscripts, and limited local government records in the public work room. Free admission. Free parking. Wheelchair accessible. Call (605) 367-4203 for more information.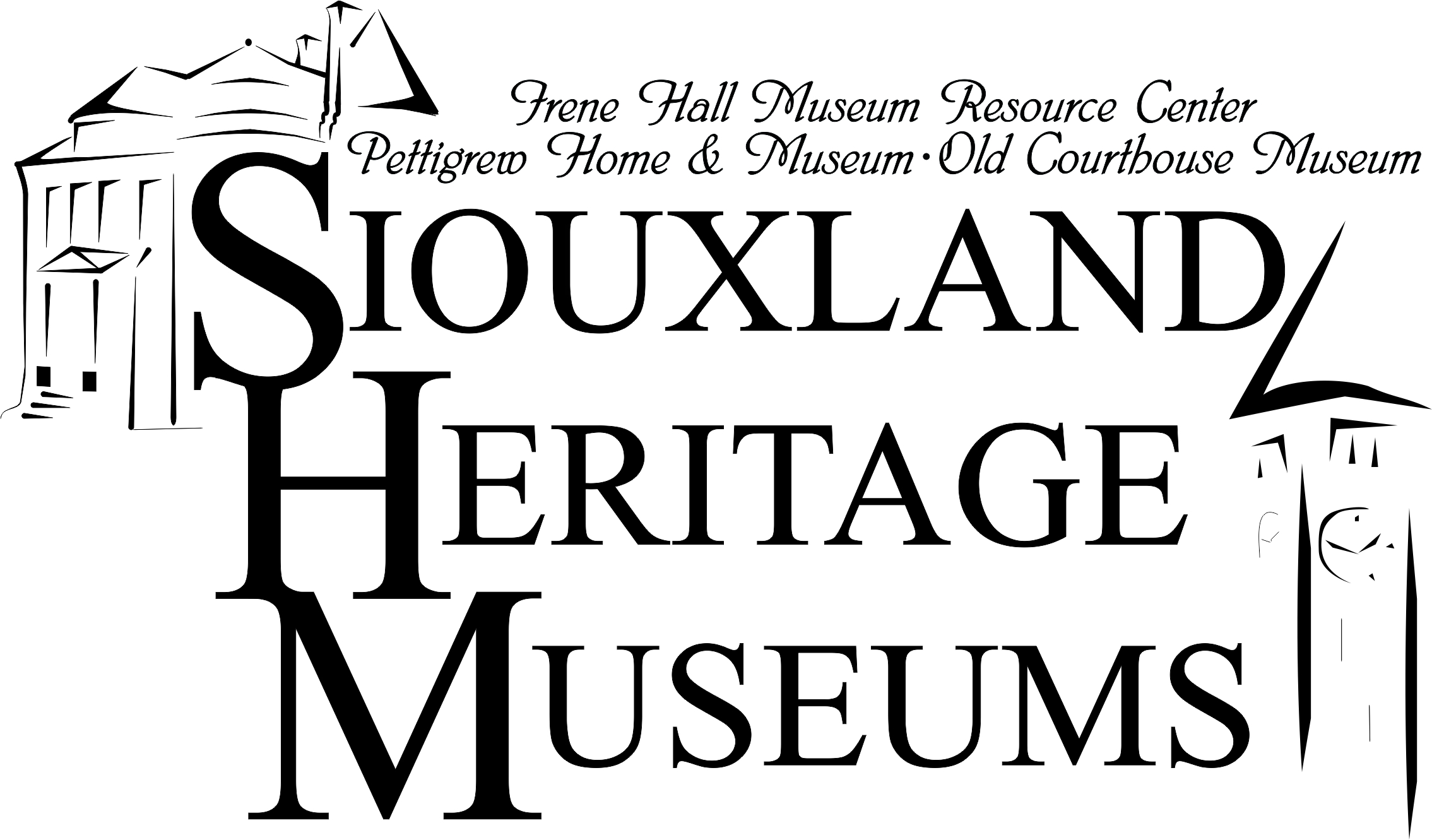 200 West Sixth St., Sioux Falls, SD, 57104, United States