Our mission is to end hunger in South Dakota.
Our vision is a hunger-free South Dakota where everyone in need has access to nutritious food because freedom from hunger and good nutrition are critical to the future economic, social, and emotional health of our communities.
Our values at Feeding South Dakota:
Collaboration and leadership with the nonprofit community, corporate, government and private partners working together to meet the needs of those who are hungry;
Human dignity and respect for ALL;
The public trust and responsibility placed in our care to meet our mission with urgency and action;
A commitment to delivering nutritious foods to meet the needs of hungry people;
The diversity of communities and community-driven action to meet needs in creative ways;
We value families and in all actions will support sustainability of families while addressing hunger needs; and
Accountability to the public trust in advocating for and building sustainable, responsible, effective, fiscally efficient, and smart actions to meet hunger needs.
Volunteer opportunities include sorting and boxing food obtained from food drives and/or miscellaneous donations and more. This is a great opportunity for youth groups or individuals wanting to serve people in their community.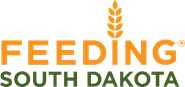 4701 N. Westport Ave., Sioux Falls, SD, 57107, United States