Opportunity Details
Levitt at the Falls Concert Volunteer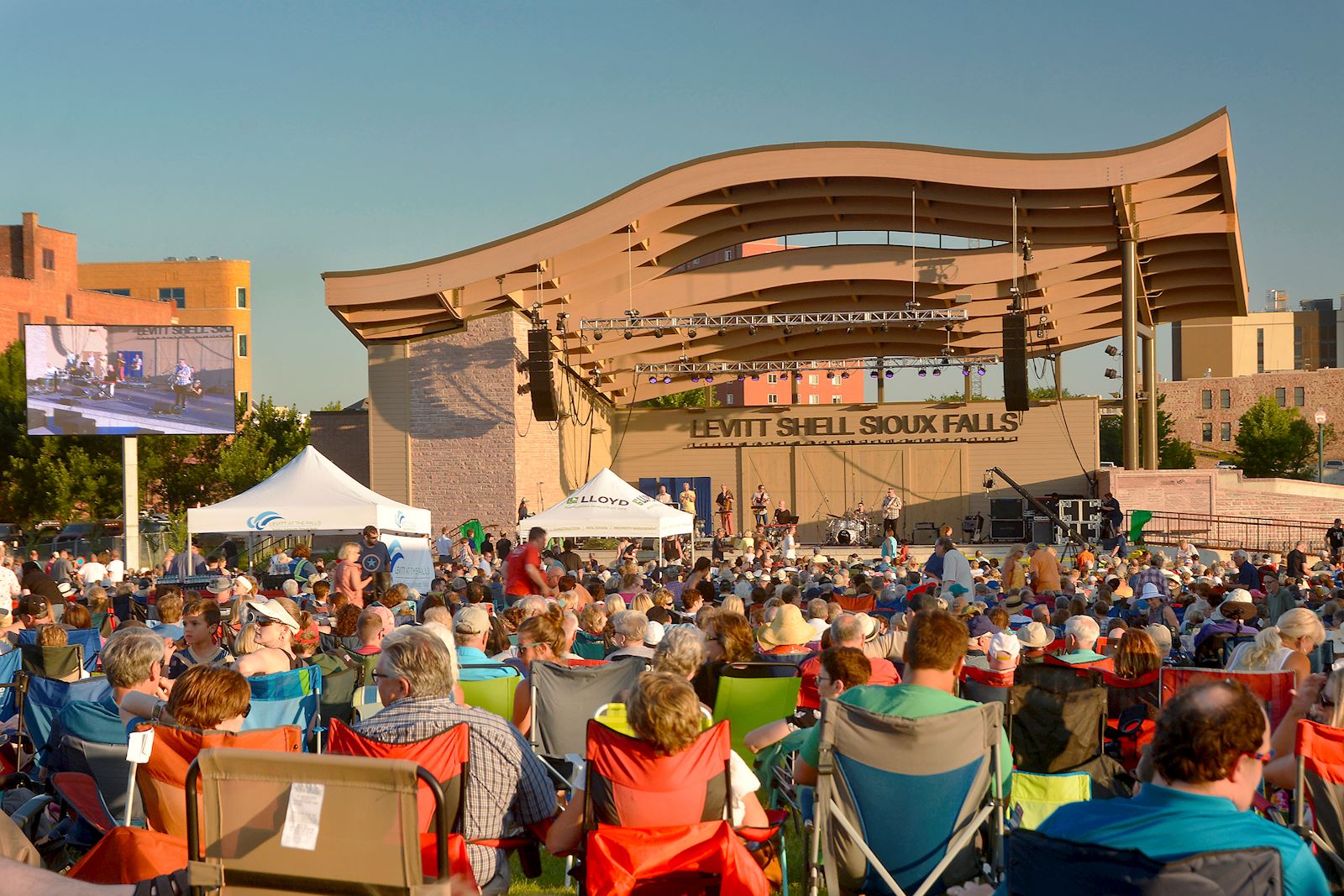 Do you love live music? Enjoy meeting new people who love music too? Levitt at the Falls needs you! We rely on the time and talent of many dedicated volunteers to help the concert season run smoothly and make everyone's experience a great one. We will have safety protocols in place for re-entry to the lawn, and look forward to providing a welcoming and safe environment for our community to enjoy free music this summer. Opportunities are available for all!
Volunteering at Levitt at the Falls
Volunteer Roles:
1. Tent Team (2-6 per concert)
Our Info/Merch Crew provide information and customer service, putting people and retail skills to work under the shade of the Levitt tents. Our Info Booth will be the hot spot for concert season information, lawn chair rentals, first aid requests, lost and found, and Levitt and artist merchandise sales.
2. People Pros (6-8 per concert)
Greeters - These happy people will welcome our patrons as they enter the lawn. Our People Pros will answer questions, provide basic information about vendor and bathroom locations and hand out season schedules. People Pros will also help direct patrons to painted lawn squares and issue to wrist bands to entering patrons if social distanced seating is implemented per our safety protocols.
Buckets - One very important way we pay for free concerts is through the generous donations of our audience members. Each night, a group of our People Pros help us to pass the bucket and collect donations.
Counting – Each night, People Pros will use hand counters to help us determine how many people are enjoying free music with us.
Volunteer Perks:
Meet amazing people

Enjoy great music

Bring joy to the community

Get food truck vouchers and, occasionally, home-made caramels

Wear a snazzy vest

Receive our sincere gratitude

Click the link to sign up: www.levittsiouxfalls.org/volunteer/
Arts & Culture, Civic & Community
Animals, Families, Homeless, Immigrants, Refugees or Ethnic Groups, LGBT (Lesbian, Gay,Bisexual,Transgender), Low-income communities, Military/Veterans, Offenders/Ex-offenders, People with Disabilities, People with Health-based Concerns, Visitors & Travelers
Age Minimum (with Adult): 14+, Minimum Age:18+, Court Ordered Volunteer - Allowed
Please wait...
Connect Below to Volunteer!
Log in or Register
In order to register for this opportunity you must log in to an existing account or register to create a new account.
Signup with team
This link allows you to participate in this opportunity with a team. When you click on the link you will have the option to:
Choose an existing team you're already a member or captain of, or
Create a new team to sign up.
Signup Questions
Please respond to the following questions in order to signup for this opportunity:
Please wait...
E-mail